rent camp kennebec – An Ontario favourite
rent camp kennebec For an amazing group Experience!
At Camp Kennebec, we're experts at hosting college, university, youth and religious groups, family reunions, yoga or nature retreats and friends' getaways. In fact, many of our groups return year after year to rent camp and tell us that we're the best summer camp rental they've ever had.
All The Flexibility You Want When You Rent Camp for Your Group  
We take care of everything you need including providing expert staff to run activities and cook all your meals, or you and your group can handle the program by yourselves — it's all up to you!
People love renting with us! We take the time to get to know your group personally, to ensure that we can meet all of your needs. In fact, almost all of our guests are returners!
We love our time at Camp every summer. It's a great way for our group of friends to get away from it all.  We get to catch up on each other's lives and laugh until it hurts.  Camp is one of the most beautiful places I've ever been. Donna and Rob are great hosts – they take care of everything for us.

Kim Q.,
Ottawa, Ontario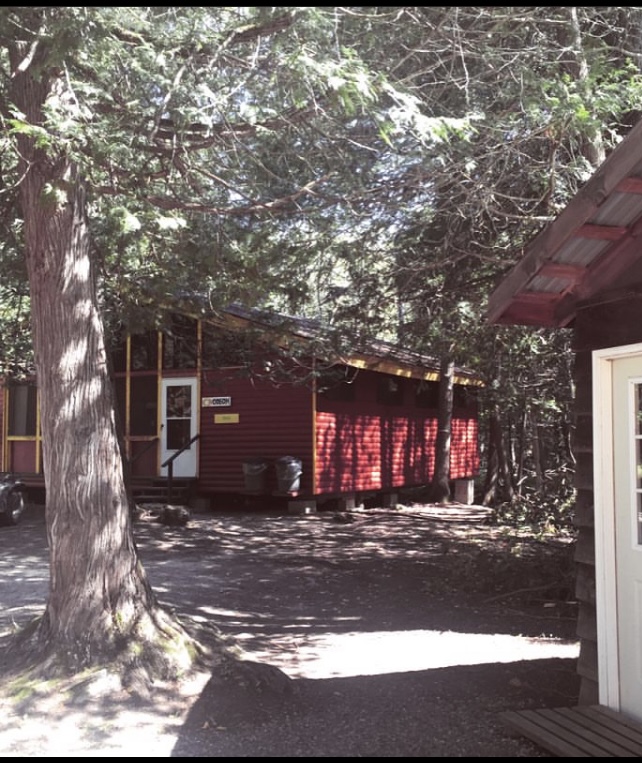 With over 19 cabins on camp property, there is plenty of room to sleep at Camp Kennebec.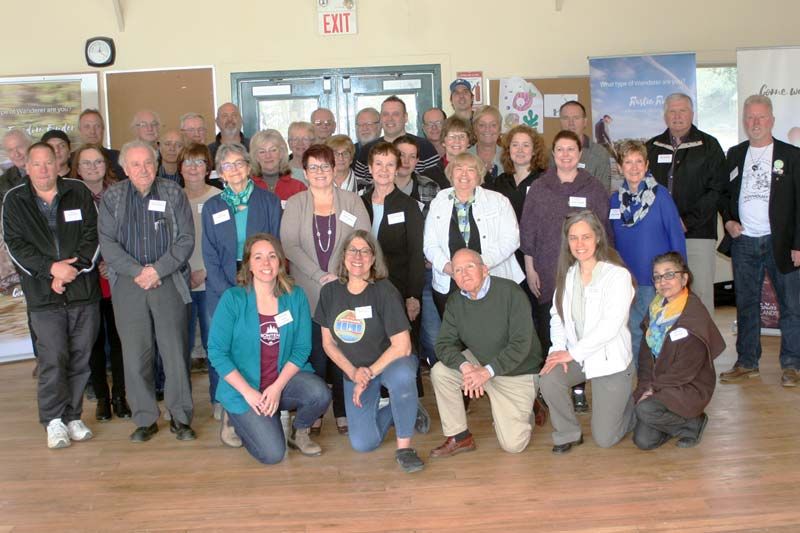 Our dining hall has hosted many rental groups such as schools, retreats, weddings, and more. Recently renovated with everything you need for hosting your group!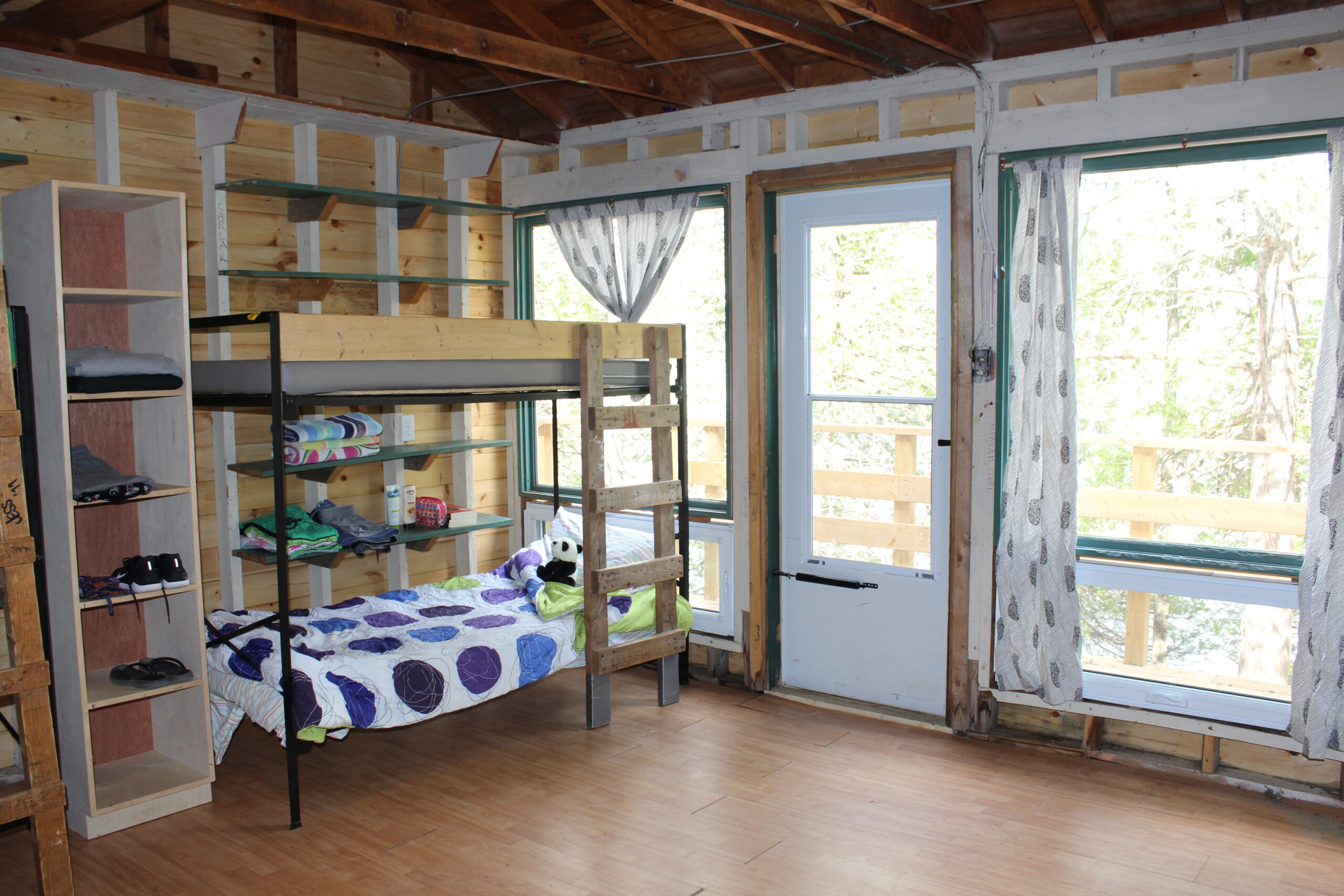 Our 'classic camp' cabins, have: bunk beds, cubbies and shelves, electricity, hot and cold running water from the faucet in the bathroom that is located inside the cabins!
Room for 200 Guests. Our cabins and dining hall can accommodate up to 200 guests. All of our cabins have washrooms located inside, with running hot and cold water. Most cabins are on the waterfront or on a hilltop so every morning you wake up to a beautiful view. Our dining hall is modern, bright, airy, with washrooms located in the building and wall-to-wall windows with the best view in camp – our waterfront!
A Convenient Location.  Located in an undiscovered pocket of Ontario, Camp Kennebec owns the protected forest located along an entire shoreline on Bull Lake. We're located in Arden, Ontario just 3 hours from Toronto, 1 hour from Kingston, 4 hours from Montreal and 2 hours from Ottawa.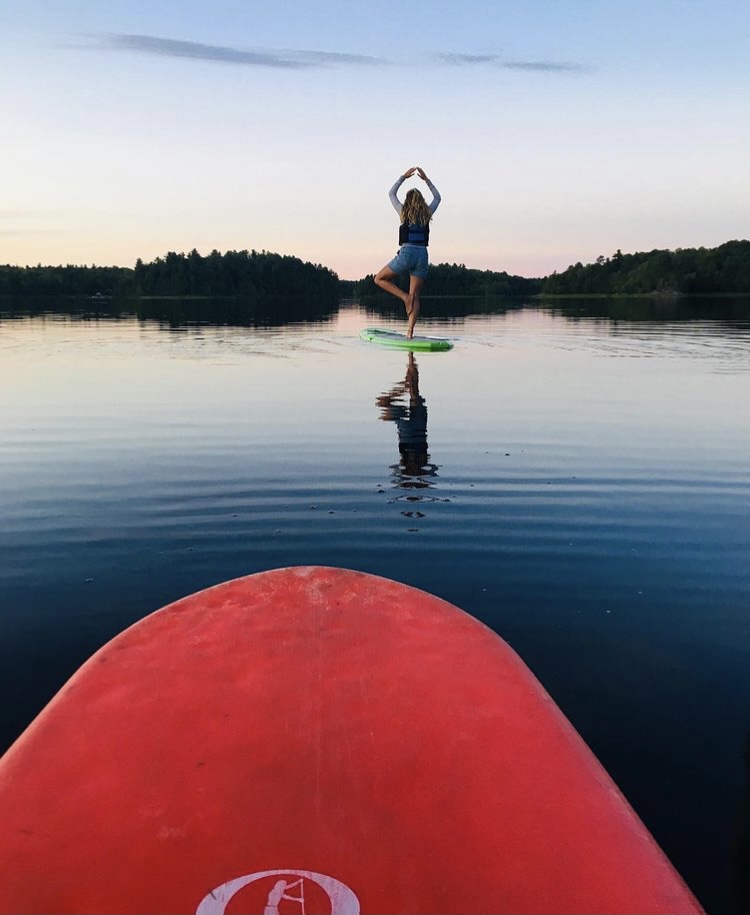 1,000 Acres of Unspoiled, Lakefront Beauty. 
If your group wants to enjoy nature at its finest, you will appreciate the beauty of our 1,000 acres. You may see many different types of wildlife including loons, blue herons, beavers, otters, deer, turtles, and migratory birds. When you rent camp, you can hike, walk, jog or bike through our beautiful settings.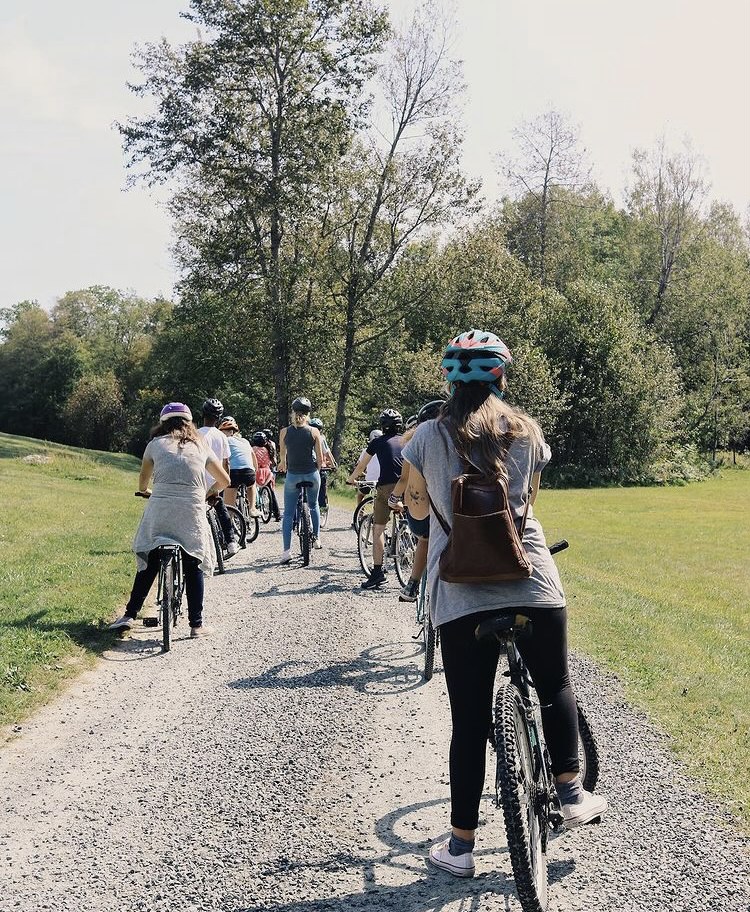 50+ Water, Land & Creative Activities. 
If your group wants to rent camp for an action-packed stay at Camp, we offer water-skiing, ropes course, sailing, canoeing, and most of the 50+ activities we offer during our regular camp season, along with the staff to ensure your safety.
Flexible Dates & Stays.  Camp is available for rent from May to mid-June and from late-August to mid-October.  Just tell us how long you want to stay.
Please complete and submit the form below, and we'll contact you within 2 business days.  If you need to speak with someone immediately, please call (226) 663-5508 or email [email protected]