CAMP Counsellors love working at kennebec!
Want to Be one of our Camp Counsellors This Summer?
Our Wonderful Camp Counsellors & Staff Make Camp Kennebec Amazing!
Looking for an unforgettable and meaningful experience this summer while you make some money?  Apply for a job that's like no other – become a camp counsellor or staff member at Camp Kennebec, an overnight summer camp for incredible kids, teens and young adults with developmental delays, learning disabilities, social skill challenges and anxiety disorders. You'll have a wonderful adventure while gaining valuable experience.  Get paid to have fun, be silly, grow as a person, and make a difference in so many people's lives.  Spend your summer on the lake, surrounded by 1,000 acres of unspoiled Ontario nature – all while getting paid to help kids, teens and young adults have the summer of their lives!
We promise that you will have so many magical moments at Camp.  Whether it's helping campers practice for the talent show and performing with them if you want, teaching them a new dance, making a dessert over the campfire, helping them navigate the challenges of new friendships and understanding social cues, celebrating their successes when they learn to water ski or ride a horse for the first time, hit the archery target, catch a football, sink a basket or when they just say thank you for spending time with them and giving them a great day. 
Our camp counsellors and senior staff come back year after year.  Many have met their partners at Camp and made life-long friends.  All will tell you that their time at camp brought out the best in them!  Our incredible staff make dreams come true by helping our campers have the summers of their lives.
So what are you waiting for?  Click the apply now button and start your Camp Kennebec journey.  We can't wait to welcome you to Camp.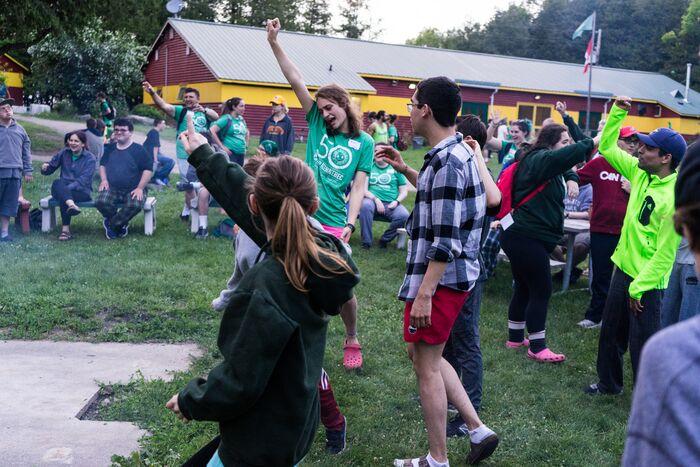 Camp counsellors HAVE great summers!
When is the last time you remembered what it felt like to discover something for the first time? Working at Kennebec, there is something incredible to discover every day! Spend your days doing activities, playing with campers, helping them overcome obstacles, and celebrating every step along the way with them.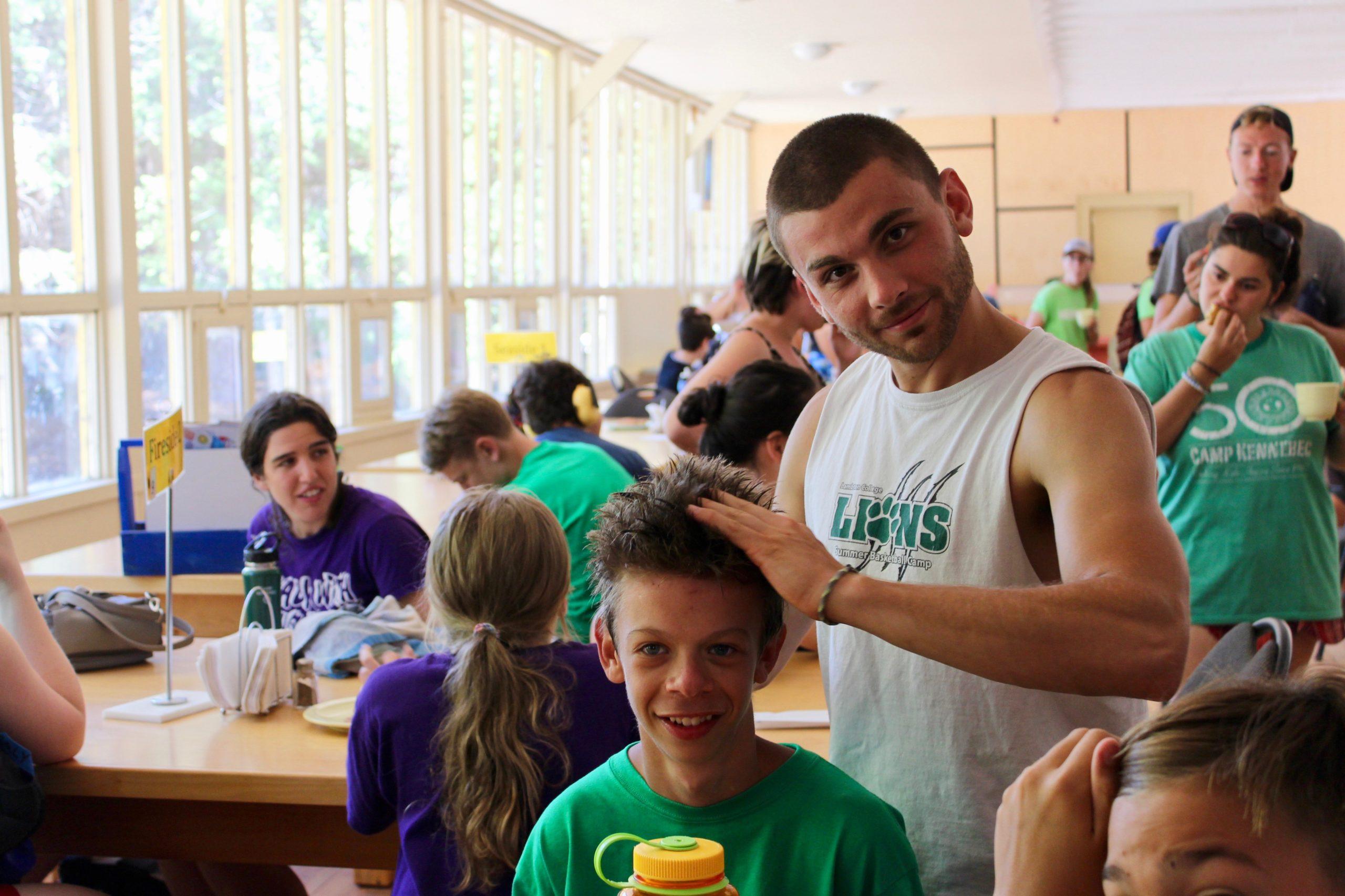 camp counsellors MAKE real impacts!
There is no way to describe the sense of happiness and accomplishment you will feel when your campers develop the courage and confidence to sing in the talent show, make a new friend or try water-skiing. Ask any staff member and they'll tell you how much they cherish their summers at Camp Kennebec.
Who we want to join our camp counseller & staff team:
Caring, responsible, enthusiastic people aged 17 or older with a good sense of humor, patience and a strong desire to give Kennebecers the summer of their lives.  

It's not necessary to have experience working with kids, teens and young adults with special needs but you must be willing to learn.

For senior staff positions, our ideal candidates have experience working with kids, teens and young adults with autism, ADHD, special needs and other challenges. Certifications like ECE, B.ED, DSW, OT, CYW, RBT or PSW are an asset.

Each summer, we hire cabin counsellors, lifeguards, waterfront, heath centre, horseback riding, land sports, nature skills, woodworking, arts and crafts specialists, and supervisory staff.

All prospective staff members must supply a current police background check including what is known in Ontario as VSS – Vulnerable Sector Screening, prior to starting work.  Here is the link to the Toronto Police Services VSS web page, if you would like more information.  If you live outside the Province of Ontario, you will need to provide Camp with the Vulnerable Sector Screening equivalent in your jurisdiction.
It was the endless list of activities that brought me to Camp Kennebec the first time. But it was the unbeatable staff and campers that brought me back each year. The look on the campers' faces when they arrive mirrors the excitement I feel after waiting 46 weeks for the next "first day". And the look on their faces as they leave reminds me why I keep coming back. It might be sad to say Goodbye, but nothing beats the next HI!
Laura S.
      – Madison, Wisconsin
Camp Kennebec is committed to employment equity and encourages all qualified candidates to apply.  If you require accommodation at any point during the hiring/employment process please let us know as we will work with you to meet your needs. All responses will be handled with strict confidence. 
We thank all applicants for applying however, only those selected for an interview will be contacted.
WATCH CAMP KENNEBEC IN ACTION
Much like everything we do at Camp Kennebec, we felt that the making of a camp video should be a camp-wide project and include as many Kennebecers as we could.