Camp Kennebec Staff love working here
Camp kennebec Staff Make our camp Great!
Thank you for taking the time to learn more about becoming a Camp Kennebec staff member.  Our counsellors tell us that the best place for you to start to understand what it's like to be a Camp Kennebec staff member is to watch the video we made for people like you, who are thinking of working at Camp this summer.
Here's Why You Want to Be Kennebec Staff This Summer:
Until you experience a summer at Camp Kennebec, it's very hard to explain what it's like to work here.  In many ways, working at our camp is just like being staff at other overnight camps.  You get to enjoy 9 weeks in the country, all your living expenses paid for the summer, a lake to swim in, a fun work environment and deep bonds and friendships with other Camp Kennebec staff that you wouldn't get anywhere else.
We accept resumes year round for all Camp Kennebec staff: camp counsellors, head staff, nurses, nurse practitioners, paramedics and physicians.
Camp Kennebec is committed to employment equity and encourages all qualified candidates to apply.  If you require an accommodation, please let us know as we will work with you to meet your needs.
We're looking forward to hearing from you!
There is no way to describe the sense of happiness and accomplishment you will feel when your campers develop the courage and confidence to sing in the talent show, make a new friend or try water-skiing. Ask any staff member and they'll tell you how much they cherish their summers at Camp Kennebec.
And it takes a special kind of person to work with children, teens and young adults at a summer camp like ours, where campers have special needs.  Our cabin counsellors are caring, responsible and enthusiastic university and college students, teachers, or other people aged 18 or older, who have the summer free and want to work as a counsellor at our summer camp.  Not all have prior experience working with kids and teens with special needs.  What they all share is empathy, a sense of humour, patience and a strong desire to give Kennebecers the summer of their lives.
At Kennebec, you really make a difference in the lives of our campers. Camp is the place where our campers are truly happy. There is no school or social pressure. It's the place where campers learn to be independent, experience all kinds of new activities and situations, and significantly improve their social skills. And as their Camp Kennebec staff, you are their guide to mastering these new skills.
Our staff love the whole unique Kennebec experience.  Silliness, laughter, bonds and friendships made at an overnight summer camp.  Living in the country.  Being physically active.  And most importantly, the joy that comes from celebrating campers' achievements — and knowing the important role they played in campers' successes.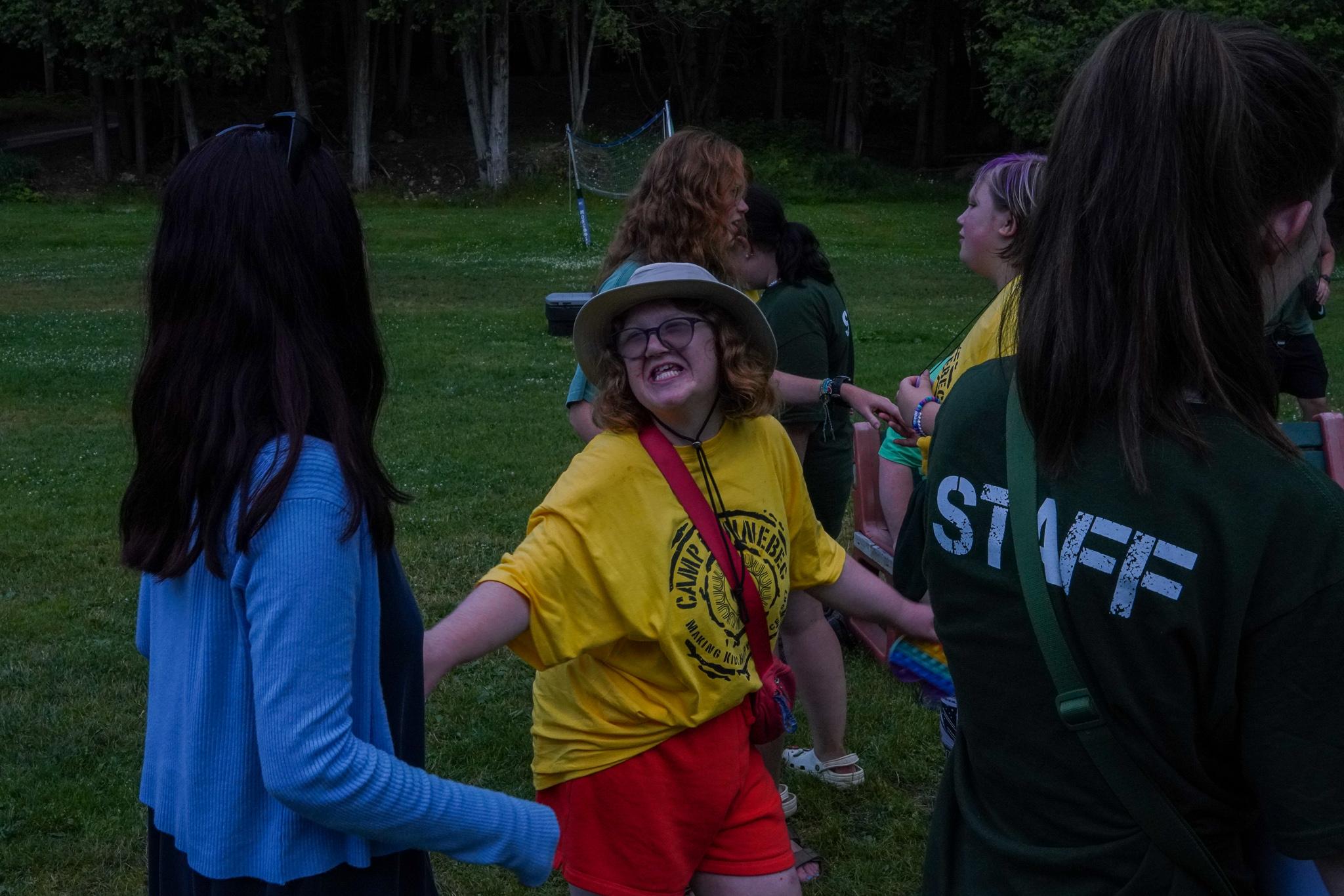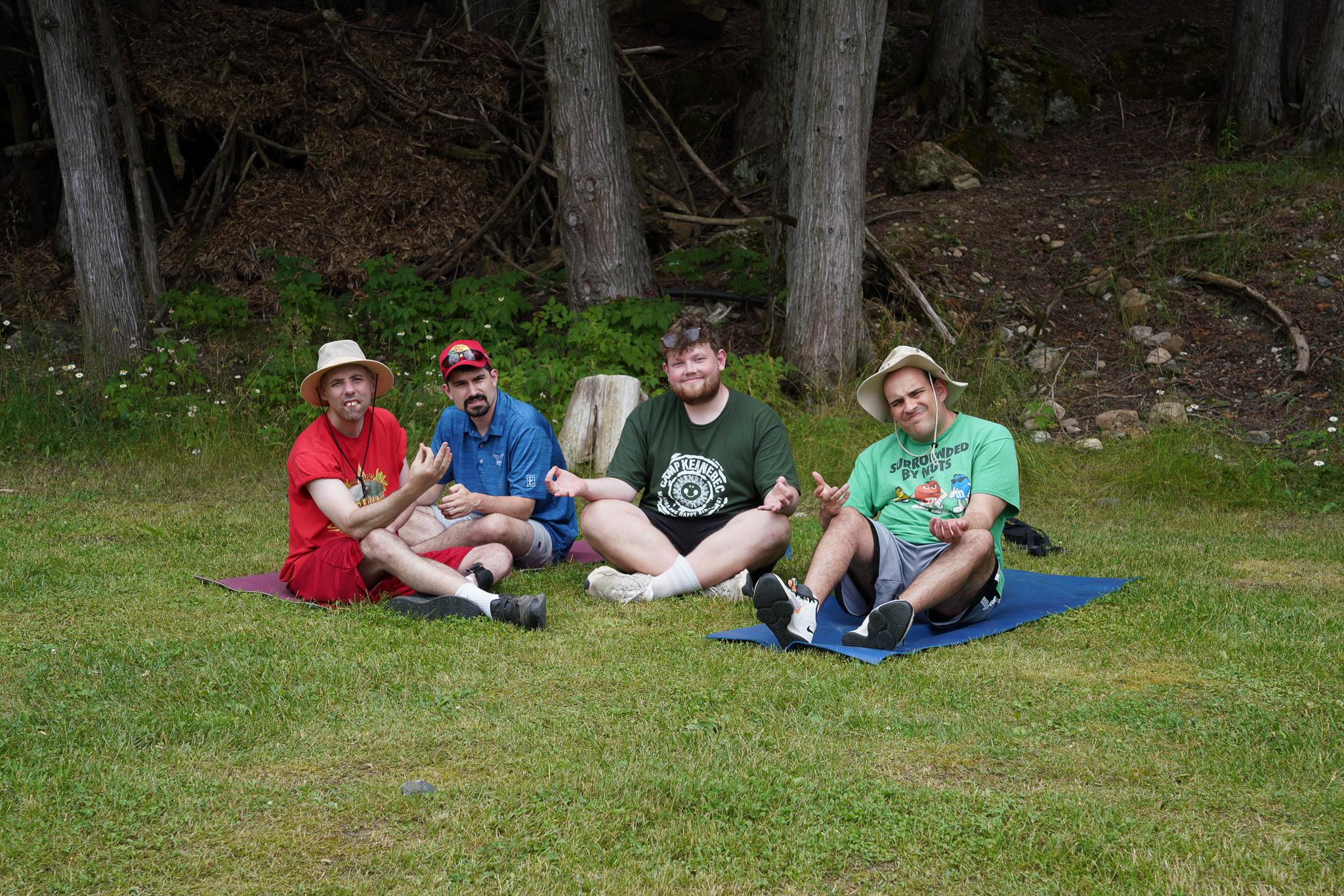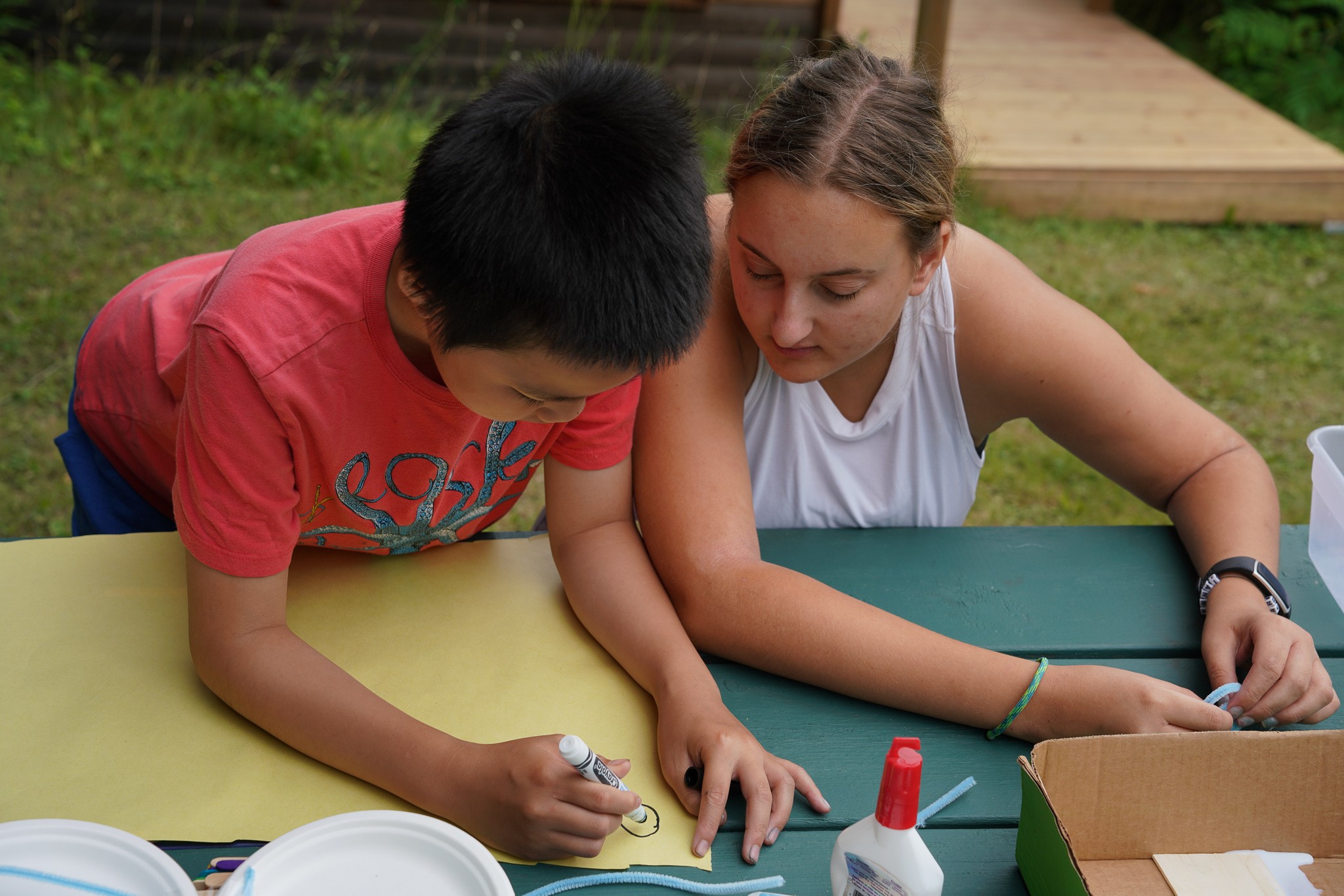 We love CAMP KENNEBEC!  I just wanted to introduce any families who've not heard about THE BEST summer camp ever for our kids!  My daughter C. had never ever EVER attended an overnight camp before 3 years ago and I was extremely hesitant. But I sent her for one week…and when I picked her up a week later, she was crying and didn't want to leave. Little did I know that she'd met a ton of great friends that we would otherwise have never met.  C .wouldn't dream of missing a summer at camp and last year she actually went for 5 weeks. Omg, I too would never have thought of sending her anywhere for that long but I'll tell you, she loves it more than anything.
WHAT CAMPERS ARE SAYING
My favourite thing about camp is that it is all about having fun. Camp to me means having a good time and to relax and try new things that you never did before and to be free and make new friends. 
WHAT COUNSELLORS ARE SAYING
I look back on the summer and smile because I know that I did find that Kenne-magic. I thank you for a summer that was unforgettable. Camp Kennebec is the most inspiring and supportive place I have ever been. I can't thank you enough for providing me with an experience that I know will be with me forever.  Camp taught me a lot about myself and what I hope to do in life. The support of all the senior staff and other counsellors was incredible. I have never been in such a supportive and welcoming environment. I appreciate all you do to create this incredible atmosphere.  – Martina
WHAT EXPERTS ARE SAYING
From a teacher's perspective, Camp Kennebec does so many things right. I spent several summers there, and know first-hand that everyone is important and campers really connect with the Kennebec staff. The consistent routines, friendly supervision, new and fun people, and a different setting for doing schoolwork are like opening a lock with a new key for special needs students.