Expert Testimonials Highlight Summer Camp Benefits
Each year we receive feedback from hundreds of campers, parents, staff and experts in various fields. On this page, we're sharing some of our most recent expert testimonials, so you can get a sense for the esteem, growth and social skills benefits a summer at our camp can provide.
Camps that specifically cater to kids with special needs not only offer both peace of mind to parents, but also provide a wonderful summer experience for kids. Experts praise Camp Kennebec's camper-first approach and how it meets and exceeds standards of care to ensure that campgoers are in a safe, but engaging environment that helps children with special needs to excel.
---
As a teacher of special needs adolescents for 38 years and presently a teacher of severely intellectually challenged adults, and most importantly a proud Kennebec alumnus (from the very first year) there is no doubt that Kennebec is far more than just a camp;it is the truest educational atmosphere in every sense.  At Kennebec, fun is the ultimate vehicle of learning and boy do the kids learn!  They learn the most important lessons in life, self-confidence and esteem, the building blocks of educational and personal success. Teaching happens through osmosis as education sneaks in under the radar of having a great time. The Kennebec secret.  Maybe more schools should try it!
Danny O, Educator
Montreal, Quebec
---
I have referred families to Camp Kennebec for years, and those families that look into Camp Kennebec have wonderful experiences. As campers begin to outgrow their stay at our inclusive day camp, I am always looking for camp programs that they can grow into. Camp Kennebec is among the top camps that I recommend for our campers and families when a child who requires more support and/or modifications than a traditional overnight camp can offer. The feedback that I receive from our families and campers, who take advantage of all Camp Kennebec has to offer, is extremely positive.
Sari G, BSc. OT Reg. (Ont.)
Director/Owner – Camp Robin Hood & Robin Hood Sports Academy, Co-Owner – Camp Robin Hood
---
Camp Kennebec allows children with ADHD and other special needs to become confident and independent. Novel activities and social situations allow children and teens to conquer fears, develop friendships, learn how to communicate, resolve disagreements. The overall message a summer at Camp offers is that campers can be successful and autonomous individuals no matter what they encounter throughout their lives.
Appeared in Today's Kids Dr. Michael B. Psy.D. Licensed Psychologist, Atlanta, Georgia
---
I've worked as a therapist, educator and in the school systems for more than thirty years. In my practice, I regularly tell parents to send their kids to camp, because I think it's the perfect way to learn independence, gain new skills and courage by trying new activities, develop social skills, and increase self-confidence. The best part about camp is that it is so much fun, that children and adolescents don't even realize how much they've achieved and grown over the summer. While I believe that camp benefits everyone who attends, it's the kids with special needs that often see the biggest benefit, especially if the camp program and philosophy are attuned to their needs – like Kennebec's program is.
Elayne A. MSW, Therapist
Montréal, Quebec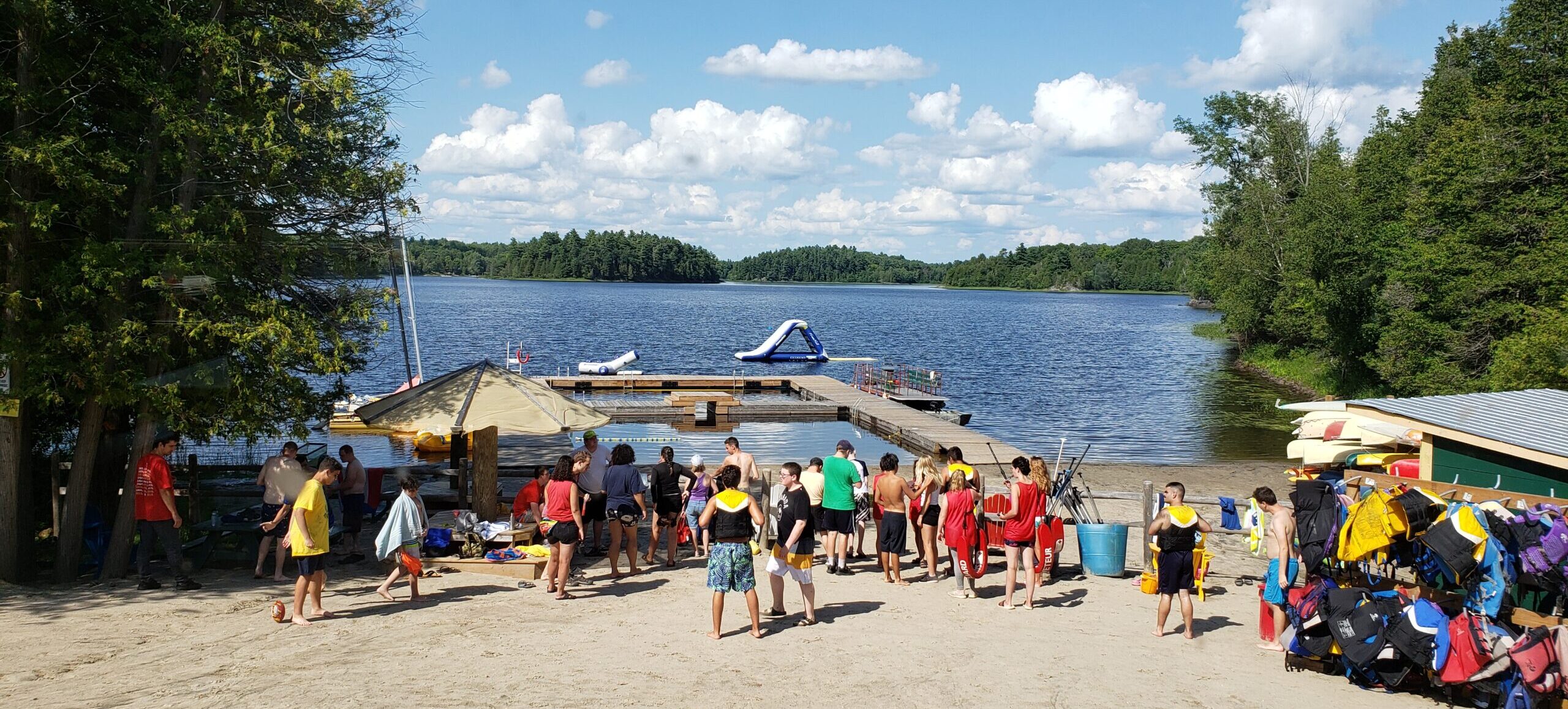 As a social worker who worked in the private school system for 22 years, my role was to formulate and implement intervention plans for children and adolescents with both developmental delays and special needs. Summer camp is often recommended as an effective way to improve self-confidence, social and cognitive skills as well as build autonomy. When appropriate, I often refer parents to Camp Kennebec in Arden, Ontario. I have a longstanding relationship with the camp directors who have adapted a stimulating child centered and well balanced camp program, complete with a wide variety of entertaining activities, relevant programs and special events, all tailored to the needs of the campers. The outcome is happy campers and long-lasting often permanent gains, in addition to great memories of their summer!
Jackie C. BSW, T.S.
---
My favorite part of September is hearing all the great and amazing things that my clients have done at camp that they never dreamt possible. The twinkle in their eyes when they talk about camp is priceless.
Dina K. OT Reg. Ont.
---
From a teacher's perspective, Camp Kennebec does so many things right. I spent several summers there, and know first-hand that everyone is important and campers really connect with the Kennebec staff. The consistent routines, friendly supervision, new and fun people, and a different setting for doing schoolwork are like opening a lock with a new key for special needs students.
(Also, the sunsets over Bull Lake are beautiful!)
Mike G. Teacher, B.A. B.Ed. OCT