staff testimonials: what it's really like to work at camp kennebec
Staff testimonials on this page will help you understand why working at Camp Kennebec is so much more than a "summer job."  
A summer at Camp Kennebec starts with amazing benefits like nine weeks in the country, all your living expenses paid for the summer, a lake to swim in, a fun work environment and deep bonds and friendships with staff that you wouldn't get anywhere else.
Most importantly, you really make a difference. For many of our campers, Camp is the place where they are truly happy. There is no school or social pressure. It's the place where campers learn to be independent, experience all kinds of new activities and situations and significantly improve their social skills. And you are their guide to mastering these new skills.  There is no way to describe the sense of happiness and accomplishment you will feel when your campers develop the courage and confidence to sing in the talent show, make a new friend or try water-skiing.
Ask any Kennebec staff member and they'll tell you how much they cherish their summers at Camp Kennebec.  That's why we've included a page of staff testimonials – so you can hear from staff in their own words.
So, if you want to know the impact a summer working at Camp Kennebec can have – please read our staff testimonials!
---
All my best stories start with me saying, "this one time, at camp." I could finish this sentence in a million ways, as working at Camp Kennebec has given me memories that will last a lifetime. Some of my favourite memories arise from the little moments I have shared with my campers, such as spontaneous dance parties before lunch, watching the sunrise with a hot chocolate, or enjoying a board game on a rainy day. There are also the bigger moments as you cheer your campers on as they go down the zip line for the first time, go on a tube ride, or perform in the talent show. Seeing the smiles on my campers' faces and knowing that I was able to make a difference in their lives is something I will cherish forever.
Camp Kennebec has also helped prepare me for my career as a teacher. I have learned fundamental skills related to communication, adaptability, leadership, teamwork, and problem-solving. Working at camp has demonstrated the kind of environment I want to create in my classroom as I strive to create a safe and supportive space that promotes growth and development for all.
Claire, Cobourg, Ontario
---
Dear Donz and Rob,
There is nothing quite like leaving your family and friends to go to another continent, to a place you don't know, with people you've never met.  It's the hardest thing I've ever done but I wouldn't change it for anything.  You asked what camp means to me? It means a group of people, who would probably never normally speak. It means all the late nights and the early mornings, chugging coffee to keep yourself going. It means having the hardest days with people who are practically strangers. And it means the best time of your life.
Camp is full of firsts, full of moments. It's a place where you can be having the worst day and something good is almost guaranteed to happen. Camp creates bonds that are so strong, yet so simple. It creates a family for you in a way that you could never imagine.
That's what camp is: a family. A family made up of a lot of strangers who quickly become your world, with you for all the good and all the bad. And that's thanks to you guys. You make Kennebec what it is and I've never been so grateful to work anywhere, let alone return.
So for that, and for a million other things that I'll never be able to list, thank you.
Love always
Ellie K. England
---
I feel that I should thank you both for everything and tell you why I had an amazing summer. Camp Kennebec taught me a lot about myself and what I hope to do in life. The support of all the senior staff and other counsellors was incredible. I have never been in such a supportive and welcoming environment. I appreciate all you both do to create this incredible atmosphere. Being in the Fireside 2 cabin for six weeks truly made me a better person. I miss waking up to all the campers, spending Friday evenings before the dance doing the girl's hair and minimizing the drama.
I look back on the summer and smile because I know that I did find that Kennemagic. I thank you both for a summer that was unforgettable. You have both made Camp Kennebec the most inspiring and supportive place I have ever been. I can't thank you enough for providing me with an experience that I know will be with me forever.
Martina E. Toronto, Ontario
---
I've had ample time to reflect on camp, and I wanted to sincerely thank you both for allowing me the pleasure of working at Camp Kennebec this summer. I am reminded of all those magical camp days by memories I know will never ever fade, and I miss it so very, very much. The hardest thing has been summing up the entire eight weeks when people ask "how was camp", and every time I say that although there were ups and downs, it was the most magical, beautiful place in the world. You are both truly two of the kindest, funniest, and caring people I have ever met. I cannot thank you enough for all you have done, and continue to do at Kennebec.
Marlo C. Ottawa, Ontario
---
It was the endless list of activities that brought me to Camp Kennebec the first time. But it was the unbeatable staff and campers that brought me back each year. The look on the campers' faces when they arrive mirrors the excitement I feel after waiting 46 weeks for the next "first day". And the look on their faces as they leave reminds me why I keep coming back. It might be sad to say Goodbye, but nothing beats the next HI!
Laura S. Madison, Wisconsin
---
At first I wasn't sure what I was getting myself into. I wasn't even sure what it meant to work at camp. But helping my campers achieve more than they ever thought they could, is such a great feeling.
Graeme C. Whitby, Ontario
---
Every time a Kennebecer accomplished anything large or small, I had a lump in my throat and wiped away a tear — that happened many times each day!"
Dana L. Toronto, Ontario
---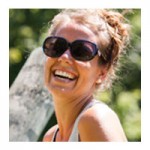 I've always wanted to work with kids and teens who have special needs – and I'm so glad I chose to be a camp counsellor at Kennebec. The staff are great – committed to making the summer wonderful for all. The weeks flew by in no time.
Deirdre S. Ottawa, Ontario 
---
I wasn't sure what to expect my first summer. Once I got here, I quickly realized how special this place is. Staff members are great. The head staff and directors are really supportive. You really bond over the summer and laugh a lot. But it's the interaction with the kids that is so rewarding.
Cameron W. Toronto, Ontario
---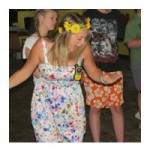 I don't have a psych or education background – so I wasn't sure I'd be a good camp counsellor – I quickly realized that all you really need to succeed at Kennebec is empathy, a sense of humour, commitment & patience. This has been my best job ever.
Elise D. Miami, Florida
---
This has been an AMAZING experience.  Working at Camp Kennebec is exciting and educational.  I have met so many great, intelligent individuals and have learned a great deal.  The best thing about Camp is meeting all the different campers and getting to know them so well.  I am already looking forward to next summer.
Shakeera, Toronto, Ontario
---
Working with campers is incredible.  We, as staff get to help them learn new skills and reach amazing goals.  I get to be silly and act like a kid here; it is freeing to let loose while knowing that my silliness is helping others too!  The Kennemagic is both real and worth it!
Johanna, Ottawa, Ontario
---
I started my first real job at Camp Kennebec as a counselor. It was and still is, the best training ground for personal growth and development that exists. There I learned patience, problem solving, compassion and understanding. Eventually I became a teacher of students with special needs. My greatest training ground was not McGill but Kennebec. Plus the place is gorgeous, the admin amazing and the kids will change your life. AND you actually get paid to have the fun of your life. If you just want a job, apply anywhere. If you want to experience real life work, apply to Kennebec.
Danny O., Montreal, Quebec
---
Since I started at Kennebec in 2015, I've been looking forward to the summer basically all year long, every year. The opportunity to meet such a wide variety of campers and help them achieve their goals while having an awesome summer is one I cherish. That's what keeps bringing me back, not to mention the beautiful setting on Bull Lake, the wonderful staff team from around the world (Australia, the UK, Hungary), and the spirit of adventure that we all share. After five summers at Kennebec, I can confidently say that working at summer camp is a sure-fire way to kickstart your career, build valuable relationships, and make memories that you will never forget.
Ben S., Toronto, Ontario
---
Working at Camp Kennebec has been the best decision I've ever made. With the support of such an open, caring and passionate community of staff and senior leadership team, I have been able to help create and share lasting memories with a wide variety of unique and fantastic campers and staff members. The memories that I have made, and the relationships I have built with the people I have met in this special place (as well as the stunning scenery and surroundings of course!) are the reasons I continue to come back each year. As an international staff member, Kennebec has become a second home! Each summer I have been surrounded by other like-minded international staff members, and constantly supported by Rob and the camp directors, which has continued to help me feel at ease and comfortable while away from home.
Catherine, Glasgow, Scotland
---