we've been MAKING KIDS HAPPY SINCE 1967
We love sharing Camp Kennebec's history, with anyone who will listen.  In 1967, Steve Hannon and his sister Evelyn started Camp Kennebec when they were in their early twenties.  Steve had worked with children and teen community groups in Montreal and had been the head counsellor for a very popular summer camp north of Montreal in the Laurentians, called Camp Hiawatha.  When the Hannons discovered that Camp Kennebec was for sale, they convinced their mother to invest and help them buy it.
And with Steve's incredible ability to connect with kids, teens and young adults, his unmatched enthusiasm and imagination, and his ambition to create a summer camp that was truly unique — the "new" Camp Kennebec was born.  It wasn't long before word of this amazing new summer camp spread, and within a couple of years, Camp had long camper waiting lists each summer.
Not only is "Making Kids Happy Since 1967" our slogan, it's been the Camp Kennebec philosophy since Camp started.
So from the late 1960's through the early 1990's, Camp Kennebec was one of the most, if not the most popular summer camp for children and teens from Montreal.  It was also where Donna, Jay & Brian all met and formed life-long friendships.  In those days, Camp was famous for its four-day Colour War with Colour War "breaks" that included paratroopers parachuting from helicopters, unbelievable all-camp programs including Donkey Baseball with real donkeys (that's a story unto itself), magic tricks, drive-in movies and the list goes on.
In the early 1990s, Steve wanted Camp to attract a more diverse group of campers so he could share Camp's Kenne-Magic.  And the rest, as they say, is Camp Kennebec's history.  Since 1991, Camp has catered primarily to children, teens and young adults with a range of developmental delays, learning disabilities, social skill challenges and anxiety disorders.   
While camp has changed a little from the free-wheeling 70s and 80s, our philosophy hasn't.  It was Steve's firm belief that Camp should be a wonderful, magical place for campers and staff alike.  It's that vision and spirit that permeates everything we do at Camp today. We remain committed to being the place that Kennebecers count on to make them happy.  
We look forward to welcoming your campers as part of Camp Kennebec's history too.
Donz, Rob, Sarah, Jay & Brian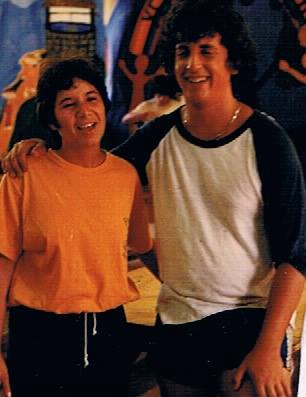 Jay originally started coming to Kennebec in the 70's as a camper. He worked many roles at Camp Kennebec but always loved spending time with the horses - something he still does to this day!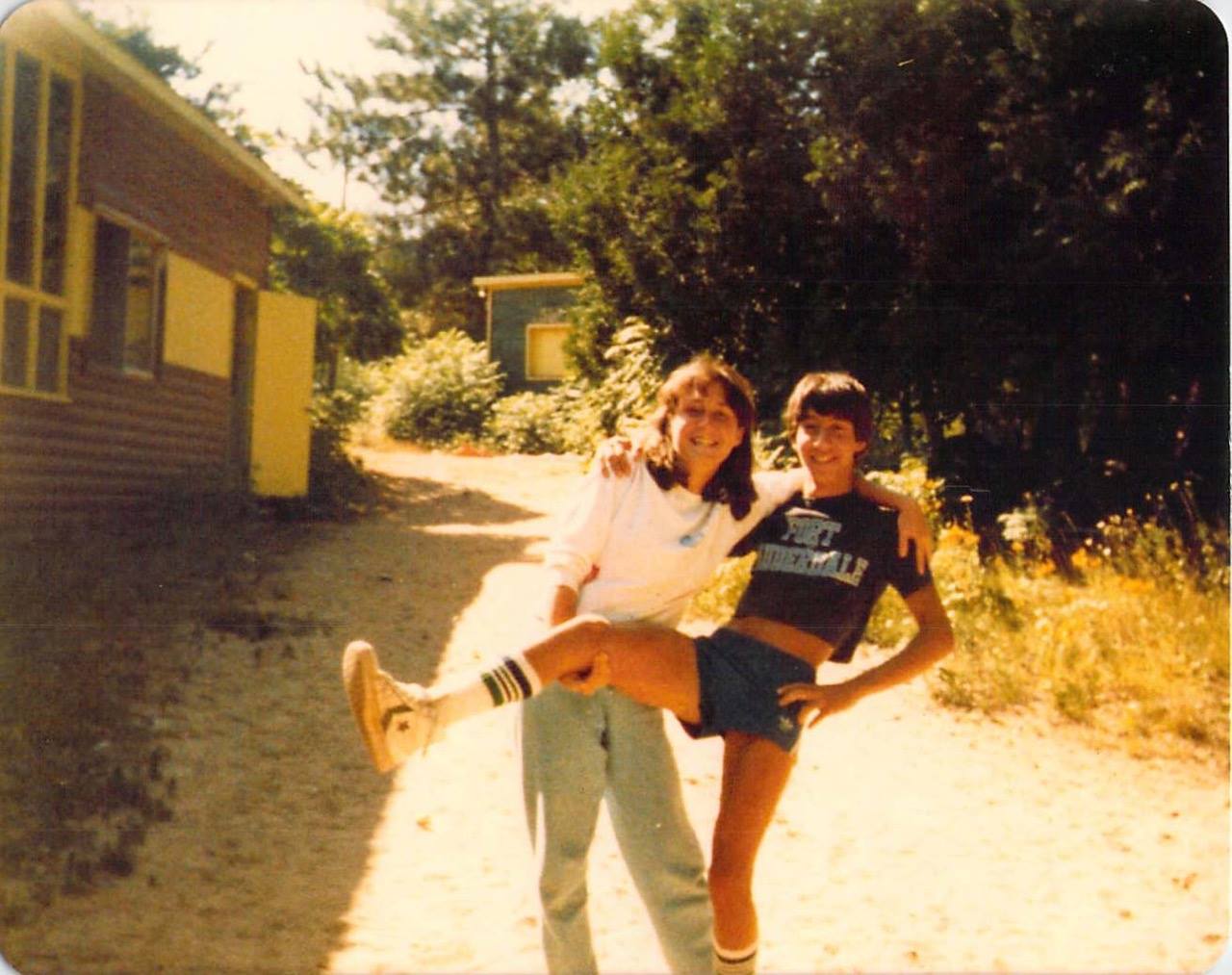 Donz started at Camp Kennebec as a Counsellor in Training or Senior C.I.T. (Jay was actually her counselor). She knew from the first time she drove down Camp Road that she was 'home'. All these years later, she couldn't imagine calling any other ...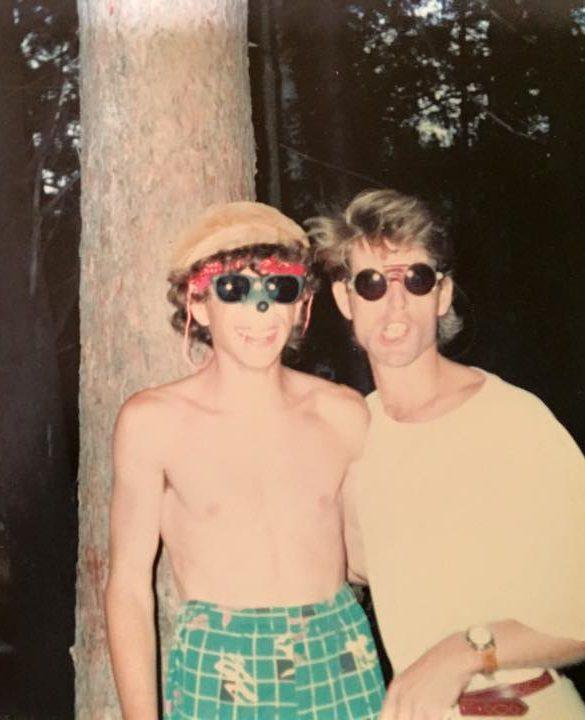 Brian started at Camp Kennebec as the head of tripping in the '70s. He was known for his wild pranks and love for the outdoors. He may have outgrown pulling pranks, his love for the outside is still just as strong.
"I believe that my son and my other children grew more in 2 weeks of camp each year (more than school or therapies combined) because of the staff caring enough to help them grow. They see the person each child is, and who they can become." — Parent
"I like all the new counsellors. I met new people. It was an awesome experience. Camp means a lot to me. I love it!" — Camper
"I'm incredibly glad that I chose to work at camp this summer. I've had many great summers before, but I think I can honestly say that this was a summer of a lifetime. I wouldn't want to miss all the experience I gained and the people I met!" — Counsellor
"I have referred families to Camp Kennebec for years, and those families that look into Camp Kennebec have wonderful experiences. As campers begin to outgrow their stay at our inclusive day camp, I am always looking for camp programs that they can grow into. Camp Kennebec is among the top camps that I recommend for our campers and families when a child who requires more support and/or modifications than a traditional overnight camp can offer. The feedback that I receive from our families and campers, who take advantage of all Camp Kennebec has to offer, is extremely positive."
"This camp and all of the staff are so amazing. It is incredible the love, compassion and enthusiasm you all show for the campers (and their families). Having our son recognized by name as soon as we arrived at camp this summer, made him feel so welcomed." 
WHAT CAMPERS ARE SAYING
"I learned to knee and waterboard as well as tubing. They are somethings I have never done before and really enjoyed learning to do them." — Camper
WHAT COUNSELLORS ARE SAYING
"There is no place that I have felt more like myself, ever. I immediately felt at home and that feeling has not changed in four years, if anything it has only gotten stronger. This is a place that EVERYONE should be able to experience, to just laugh and play and be a kid." — Counsellor
WHAT EXPERTS ARE SAYING
"Camp Kennebec allows children with ADHD and other special needs to become confident and independent. Novel activities and social situations allow children and teens to conquer fears, develop friendships, learn how to communicate, resolve disagreements. The overall message a summer at Camp offers is that campers can be successful and autonomous individuals no matter what they encounter throughout their lives." — Expert
"It's a great camp for kids with special needs. The application process gave me the confidence in knowing that they have a screening process to meet the needs of the campers and it's not about filling spots!" — Parent
"I am so happy to be here. I love my new friends. Next year we will all be in the same cabin again!" — Camper
WHAT COUNSELLORS ARE SAYING
"At camp, I learned to become flexible and just have fun. I spent my summer outside helping children have an amazing summer! What more could you ask for?" — Counsellor
"I grew up, and I mean that in the complete sense, at Camp Kennebec when it was still a camp for all children. Kennebec was not just a camp but indeed a second family for me and thousands of others who were joined in a huge Kennebec extended family. The care, imagination and absolute commitment to each child as an individual could not be surpassed. Our summers were magical and every Kennebecer still feels connected to his/her peers, even 45 years later. When Kennebec evolved into a Camp for special needs students I, as a special needs teacher in my professional life, could only admire the complete dedication and Kennebec commitment that went into each child. Now, as a school board commissioner in the West Island area of Montreal I meet parents of special needs students who tell me of their children's experiences at Kennebec when they find out that I went there too. I am not surprised at all to hear how Kennebec changed their lives because it changed mine." — Expert
"He felt confident and happy each and every day. It was clear to us that all the staff really tried to connect with him and make him feel respected, important, and valued. He started talking about going back to camp, the minute we pulled out of the gates. I had high expectations and you definitely met my expectations for him. Thank you!" — Parent
"It's not just about the time we spend here in the summer, I have friends that I talk to during the year now. I start counting down to camp on the first day of school." — Camper