Great Summer Camp for Campers With Special Needs
Canada's Favourite Summer Camp for Campers with Special Needs 
Welcome to Camp Kennebec.  We're a wonderful summer camp for campers with special needs, learning disabilities, and developmental delays including autism, Asperger's, ADHD, Down Syndrome, OCD, brain injury, anxiety, social skill and other challenges. Each summer, Kennebecers have a great time and accomplish more than they expect. At Camp Kennebec, we help our campers create the fabulous summer camp memories they deserve. We're looking forward to welcoming your camper to Kennebec this summer.
​"When you were growing up, summer was the fun season. Laughing with old and new friends. Discovering new activities and hidden talents. Enjoying growing independence. At Camp Kennebec, we create the same kind of summer camp experience for our campers."
Camp Kennebec Directors Donna, Rob & Sarah 
Everything you want in a summer camp & more!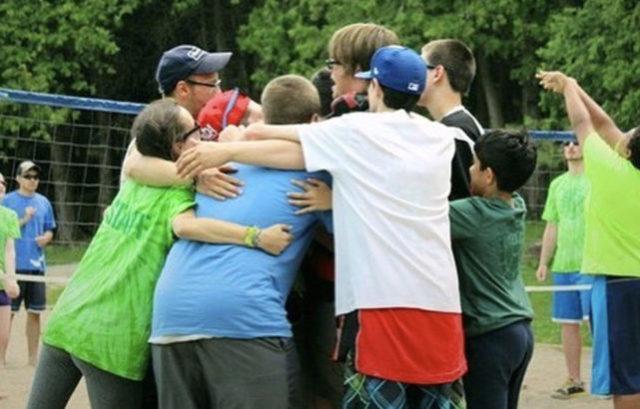 Our unique summer camp approach
Start with a fun, activity-filled summer camp program

Build individual daily schedules based on camper preferences

Focus on participation not competition

Ensure a low 2:1 camper to cabin staff ratio

Offer overnight camp sessions lasting from 1-8 weeks. You choose the session length that works best for your family

Create a great staff mix of teachers, social, and developmental workers, and enthusiastic college-aged staff

Offer a Leaders In Training (L.I.T.) program that teaches teens and mature campers leadership skills and builds confidence. L.I.Ts participate in all camp activities and programs

Create a Kennebec Indie Team (K.I.T.) program for young adults 18+ that combines life and job skills training, with the best of Camp Kennebec activities and events.

Continually improve our program with parent & expert feedback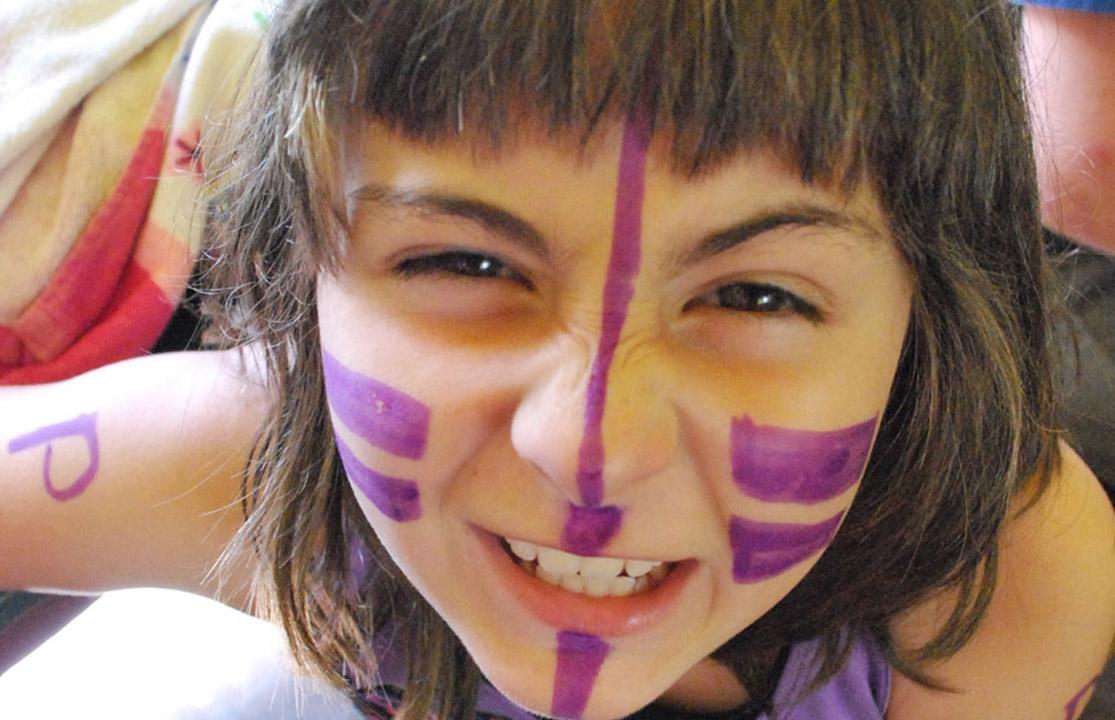 Camp Kennebec highlights
A warm welcome for campers with special needs including Autism, ADHD, OCD, Down Syndrome, social and anxiety issues, aged 6 and up

Spectacular, unspoiled setting on nearly 1,000 acres and 4 lakes near Toronto, Ottawa and Montreal

Unforgettable summer camp experiences filled with fun, laughter and new adventures

50+ land, water and arts activities to choose from, including: horseback riding, high ropes, water-skiing, fishing, and more

Campers love our overnight camping trips on our private island, theme days and special events

Delicious, nutritionally balanced meals featuring fresh baked bread, a salad bar, homemade soups & desserts

Accreditation from the Ontario Camps Association and the Canadian Camping Association
WATCH CAMP KENNEBEC IN ACTION
Much like everything we do at Camp Kennebec, we felt that the making of our summer camp video should be a camp-wide project and include as many Kennebecers as we could.
"I believe that my son and my other children grew more in 2 weeks of camp each year (more than school or therapies combined) because of the staff caring enough to help them grow. They see the person each child is, and who they can become." — Parent
"I like all the new counsellors. I met new people. It was an awesome experience. Camp means a lot to me. I love it!" — Camper
"I'm incredibly glad that I chose to work at camp this summer. I've had many great summers before, but I think I can honestly say that this was a summer of a lifetime. I wouldn't want to miss all the experience I gained and the people I met!" — Counsellor
"I have referred families to Camp Kennebec for years, and those families that look into Camp Kennebec have wonderful experiences. As campers begin to outgrow their stay at our inclusive day camp, I am always looking for camp programs that they can grow into. Camp Kennebec is among the top camps that I recommend for our campers and families when a child who requires more support and/or modifications than a traditional overnight camp can offer. The feedback that I receive from our families and campers, who take advantage of all Camp Kennebec has to offer, is extremely positive."
"This camp and all of the staff are so amazing. It is incredible the love, compassion and enthusiasm you all show for the campers (and their families). Having our son recognized by name as soon as we arrived at camp this summer, made him feel so welcomed." 
WHAT CAMPERS ARE SAYING
"I learned to knee and waterboard as well as tubing. They are somethings I have never done before and really enjoyed learning to do them." — Camper
WHAT COUNSELLORS ARE SAYING
"There is no place that I have felt more like myself, ever. I immediately felt at home and that feeling has not changed in four years, if anything it has only gotten stronger. This is a place that EVERYONE should be able to experience, to just laugh and play and be a kid." — Counsellor
WHAT EXPERTS ARE SAYING
"Camp Kennebec allows children with ADHD and other special needs to become confident and independent. Novel activities and social situations allow children and teens to conquer fears, develop friendships, learn how to communicate, resolve disagreements. The overall message a summer at Camp offers is that campers can be successful and autonomous individuals no matter what they encounter throughout their lives." — Expert
"It's a great camp for kids with special needs. The application process gave me the confidence in knowing that they have a screening process to meet the needs of the campers and it's not about filling spots!" — Parent
"I am so happy to be here. I love my new friends. Next year we will all be in the same cabin again!" — Camper
WHAT COUNSELLORS ARE SAYING
"At camp, I learned to become flexible and just have fun. I spent my summer outside helping children have an amazing summer! What more could you ask for?" — Counsellor
"I grew up, and I mean that in the complete sense, at Camp Kennebec when it was still a camp for all children. Kennebec was not just a camp but indeed a second family for me and thousands of others who were joined in a huge Kennebec extended family. The care, imagination and absolute commitment to each child as an individual could not be surpassed. Our summers were magical and every Kennebecer still feels connected to his/her peers, even 45 years later. When Kennebec evolved into a Camp for special needs students I, as a special needs teacher in my professional life, could only admire the complete dedication and Kennebec commitment that went into each child. Now, as a school board commissioner in the West Island area of Montreal I meet parents of special needs students who tell me of their children's experiences at Kennebec when they find out that I went there too. I am not surprised at all to hear how Kennebec changed their lives because it changed mine." — Expert
"He felt confident and happy each and every day. It was clear to us that all the staff really tried to connect with him and make him feel respected, important, and valued. He started talking about going back to camp, the minute we pulled out of the gates. I had high expectations and you definitely met my expectations for him. Thank you!" — Parent
"It's not just about the time we spend here in the summer, I have friends that I talk to during the year now. I start counting down to camp on the first day of school." — Camper
At Camp Kennebec, we always want to be getting better.   We rely on the findings from our annual surveys for honest, valuable feedback we use to continually improve Camp.